What Makes a Good Corporate Headshot?
If you are a professional or a business owner, it is important to invest in a professional headshot. You can use this photo on your website, social media accounts, brochures, and other marketing materials to establish credibility and put your name out there. What makes a good corporate headshot? Knowing the answer to this is crucial so you can make the most of your photo to achieve your business goals.
What Makes a Good Corporate Headshot: 7 Tips
The goal for getting a good corporate headshot is to present your personal brand and image in a positive light. You want a headshot that looks professional in order for your partners and customers to perceive you as a professional and credible individual. 
What makes a good corporate headshot? Here are the top 7 tips you need to keep in mind: 
1. Think about your brand
The purpose of the headshot is to put a face to your brand. Make sure these two are in alignment with each other. This means that some headshots might look professional in a plain background while others can be more casual in an outdoor environment.
2. Use proper lighting
If you can take advantage of natural lighting, make the most of it. But in situations or locations wherein natural lighting is too harsh, take advantage of professional lighting equipment to make your headshot stand out.
3. Keep your outfit simple
The corporate headshot should be about you, not your clothes. Make sure you don't wear anything too bright or busy to take the attention away from you. The goal is to wear something presentable and comfortable.
4. Be natural
This might be more difficult for some than others. Not everyone is comfortable being in front of the camera. However, try to be as natural as possible; don't force anything that is making you feel uncomfortable. 
5. Hydrate and rest prior to your shoot
Make sure you get enough sleep and are hydrated before your headshot session. You want to look your best so it is important to avoid tired eyes and dehydrated skin.
6. Choose the right location
For some professionals, it is their office or a studio with a plain background. For some, it is an outdoor environment. Choose a location that best represents you and your brand.
7. Hire a professional photographer 
Now isn't the time to be budget-conscious. There is a reason why professional photographers charge for what they do because they have the experience and expertise to capture the best corporate headshot that gets results.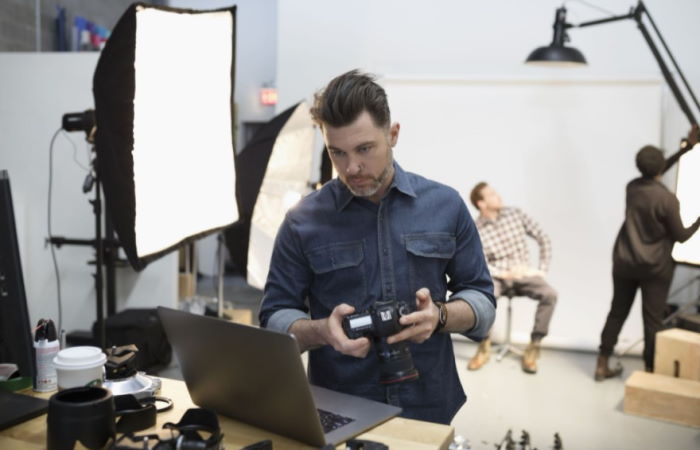 What Should You Not Do in a Headshot?
Remember the phrase "first impressions last"? While it is important to know what makes a good corporate headshot, it is also equally important to know the things you must avoid that could ruin the image you are trying to present.
Here is the list of no-no's when taking corporate headshots:
DO NOT wear distracting clothes or accessories. Avoid bold colors and vibrant patterns. 

DO NOT force a smile, especially if you are not comfortable or confident with your smile.

DO NOT overdo your makeup (for women). 

DO NOT use outdated headshots. Make sure people will be able to recognize you from your headshot. 
For best results on your corporate headshot, make sure you work with a professional photographer. Ideally, choose a photographer that specializes in professional headshots so you can build the right impression with your photos. 
shineheadshotphotography
March 24, 2022
Shine Headshot Photography