5 Factors to Help Capture the Best Corporate Headshots
A corporate headshot is a must for any professional, whether you are a realtor, actor, motivational speaker, or a CEO. There are several things to consider when taking corporate headshot photography as it can impact the image you are trying to project, as well as the message you are sending out. There are five factors that you have to keep in mind when you want to capture the ultimate corporate headshot.
5 Essential Factors for the Best Headshots
Make a powerful first impression with your headshot by taking these factors into account.
1. Background
Choosing the right background is essential in corporate headshot photography. A lot of people often pay no mind to the backdrop thinking that the subject is the most important element of the photo. However, the background you choose will reflect on you – a lot.
There are three backgrounds you can choose from: studio, outdoor, and in-office. 
The studio background is the most flexible and versatile. It looks professional and gives the impression that you made an effort having your professional headshot captured. It is also easier to control the variables such as lighting and shadows in a studio, creating a more flattering photo. 
On the other hand, an outdoor backdrop conveys a casual yet friendly image. It suits professions that are involved in an outdoor setting such as realtors and environmental activists. In some cases, it can also show grit and is better suited for creative types. 
An in-office background works best for business professionals or CEOs. It provides the audience a glimpse into your workspace and how you work. A high-end office is the ideal choice for a professional headshot background if you want to make a lasting impression.
2. Clothing
The way you dress for a professional headshot should be consistent with your personal branding or corporate image. That means that a suit and tie is not always the best choice for professionals when taking a headshot. The best way to determine the right set of clothes to wear is to choose something that makes you feel most comfortable. 
As a general rule, casual should be your aim when dressing for a corporate headshot.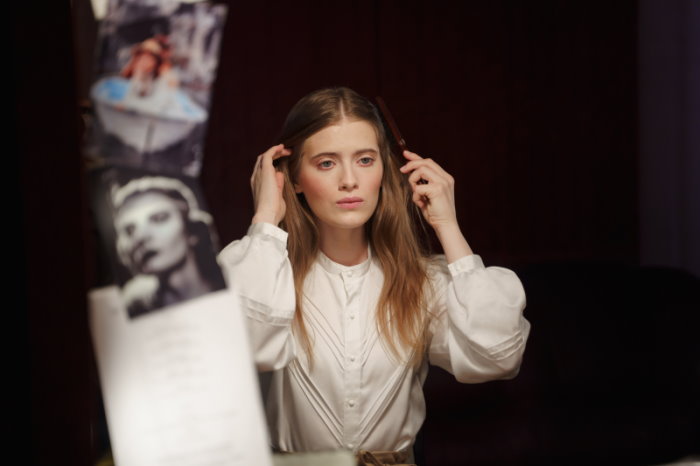 3. Expression 
Your facial expressions can have a significant impact on how your corporate headshots turn out. Again, there are no hard-and-fast rules about your facial expression during a photo session. Some people like to smile while others prefer a half-smile. Other professionals like to show a bit of teeth while some do not want to show their teeth at all.
For best results, practice your facial expression in front of the mirror before your photography session. You can also browse through your old photos and see what type of expression looks most flattering on you.
At the end of the day, no smile will look good if it appears forced or you look uncomfortable. 
4. Posture
There is no shortage of guides out there when it comes to the different types of poses that you can make when getting your headshots. You can pose at a slightly angled shot, over the shoulder, or with your arms crossed. There are even advanced poses that are designed to make your headshots look more edgy and cinematic.
The best advice for the ultimate headshot is to know your best angle. Work that angle and then use it to your advantage. Also, choose a pose that conveys openness and friendliness. You don't want your corporate headshot to put people off. Instead, you want people to be drawn to you.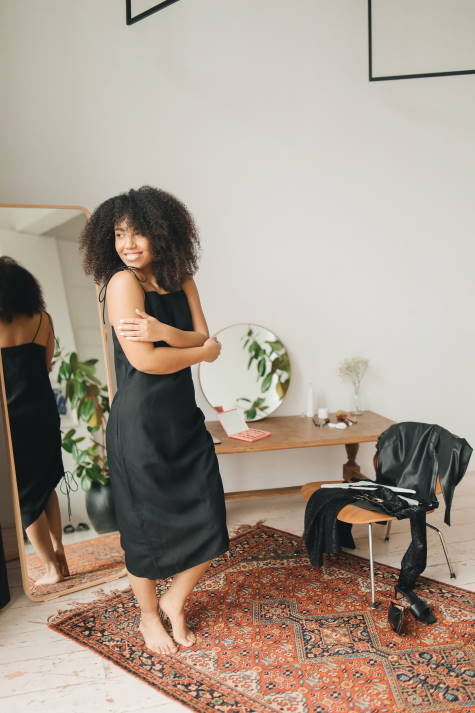 5. Lighting
There are two types of lighting to consider for the ultimate headshot: background lighting and face lighting. Background lighting refers to the amount of light that is used within your immediate backdrop. If you get your corporate headshots in a studio, it is easier to control the amount of background lighting. 
The use of background light can make the photo look more professional and polished. On the other hand, opting to remove the background light will make the photo look raw and natural.
Face lighting is another factor to consider when taking corporate headshots. There are two options for this: full or half-face lighting. Full-face lighting is the best option for professionals because all parts of your face are visible. It is more professional and corporate looking. Half-face lighting provides an edge to your photo. The latter might be more ideal for actor headshots instead of business headshots. 
Conclusion
If you consider all of the five factors listed here, you should be able to achieve the corporate headshots that you wanted. As mentioned above, every headshot is different and you want to convey different things based on your profession. Understand your audience first and then use that to determine what makes a good headshot for your intended use. 
shineheadshotphotography
May 16, 2022
Shine Headshot Photography