Smile or No Smile in Corporate Photography: What You Need to Know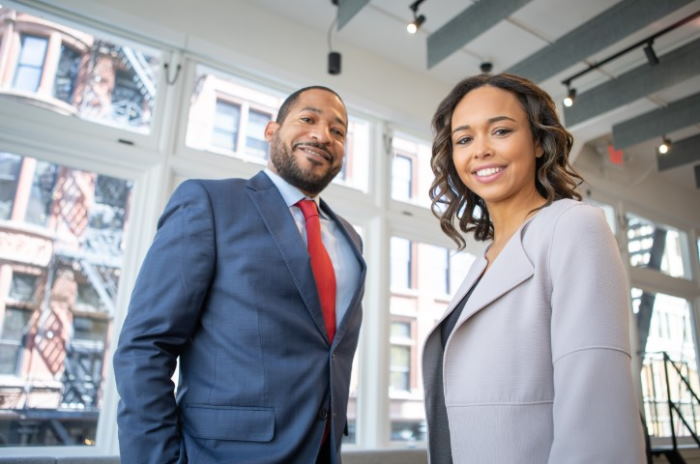 Should you smile in a corporate headshot? It's the great topic of debate in corporate photography. Before you make that appointment, it's important to know if you have to smile or no smile in corporate photography so you can get the best result. 
Smile or No Smile in Corporate Photography?
To answer the above question, there are two things that you need to consider: 1) the purpose of the photo and 2) if you are comfortable with your smile. 
The first factor is based on the purpose of the photo and the type of industry you are in. There are several reasons why you might want to have your corporate headshot taken. Some want to use it on their website or main photo in their social media accounts. In most cases, they use it on business communication such as business cards and brochures. 
The nature of your industry or company is also a critical factor that will determine if smiling is appropriate or not in a professional headshot. Some industries require you to present a more credible image. In this case, you might want to forbid smiling or opt for a subtle smile. The decision to smile is also dependent on the image you wish to convey. If you want to portray a serious and respectable image, then you have to keep your smile to a minimum. On the other hand, if you work in industries that are more casual or require you to project a more positive image, then smiling is acceptable, even encouraged.
The type of platform that you are going to publish your professional headshot in also plays a role in determining whether a smile is necessary in your photo. For example, the type of photo you will use in your social media profile is different from that of your corporate website. 
In addition to the above considerations, the debate on "smile or no smile in corporate photography" will be based largely on your personality. Your professional headshot should capture your essence. While there are many rules to taking professional headshots, it all boils down to you – the purpose of this type of photography is to represent your personal and professional image. It should not only capture your physical look but also represent you as an individual, including your personality.
It should represent you and if your smile is an important part of your personality, then it should be captured. The idea here is that you must do what makes you feel comfortable. That way, your smile looks natural and not forced. 
Benefits of Smiling in Your Professional Headshot
If you decide to smile in your professional headshot, you can expect great benefits from it:
It makes you look approachable. A smile can warm anyone's heart and most people respond positively when they see someone else smiling.

Smiling is an important soft skill in the professional world. It shows you are people-oriented and that you possess a positive attitude.

It makes you look younger and can also show you are confident. 
To smile or not to smile in corporate photography – there is no right or wrong answer. There are no strict rules in photography to govern your decision; just do what makes you feel comfortable. 
shineheadshotphotography
March 29, 2022
Shine Headshot Photography