Tips for Better Headshots, According To a Top Acting Coach
A headshot is the single most important tool for personal brand marketing. Needless to say, a good headshot can help you create a good first impression, especially if you rely on your personal brand for business and other professional uses. But what does a headshot look like? How do you take better headshots to create a good first impression?
You have come to the right place as this guide will detail everything you need to know to get better headshots. Make the most of your time in front of the camera so you project professionalism and confidence.
What Does a Headshot Look Like?
Before you know the tips for making better headshots, you need to identify what a headshot is first. By defining what a headshot is, you will be able to identify what you're looking for as soon as you step in front of the camera.
For a headshot, you want to keep it simple and professional but not basic and boring. There is a fine line that differentiates these two and it's integral that you don't blur that line.
You definitely want to be the 'star' in your headshot – not the background or the pose. You want to use your headshot to earn professional recognition and brand recall, whether you're a CEO, model, or coach. 
Make sure your personality stands out in your headshot. You want people to instantly make an impression when they see your headshot – but make it a good one. According to a top acting coach, a good headshot must convey 'who you are' so that people will be interested to know more about 'what you can be' or 'what you can do'.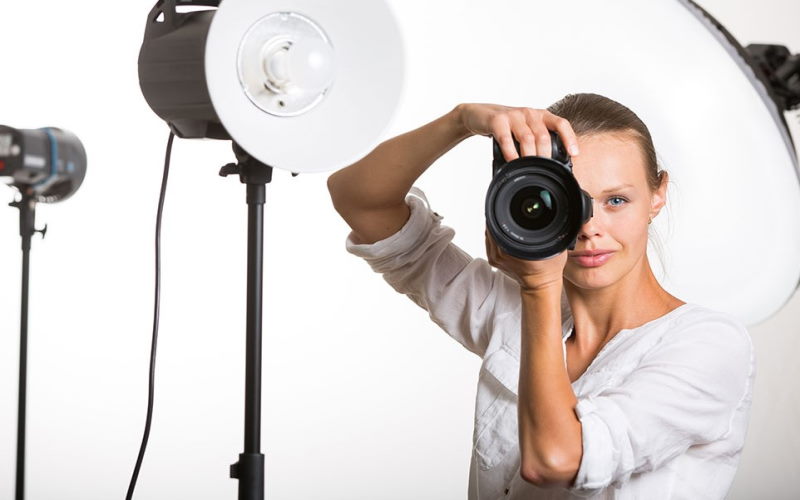 How to Get Better Headshots
Now that you know what a headshot looks like, it is time to learn the tips and tricks to make it stand out. Here are some tips to consider when working with a professional photographer for your headshots:
1. Practice makes perfect.
Before you show up for your headshot photography session, it does not hurt to do a bit of practice first. You can ask your friends or family to take photos of you. Then, look closely at the results. 
Take pointers about the things that you want to change (or keep) based on the results you've examined. It is important that you are able to see how you look in the photos because it is often different from what we think we look like when posing in front of the camera. At the same time, it helps you feel more comfortable once you step in front of the lens.
2. Get your makeup and styling right.
Another important element to better headshots is your overall style – this refers to your makeup and clothes. Depending on the purpose of the headshot, you can use it as a guideline for deciding on what makeup and clothes to wear. The general rule of thumb is to keep it as natural as possible.
Focus on enhancing your natural features when you are wearing makeup. Don't go for makeup that is too heavy that your headshot looks totally different from you in real life. As for your clothing, choose one that is professional-looking yet makes you feel relaxed and comfortable. The simple way to look at it is how you want your potential business partners or network to see you. 
You can practice this one, too. Try on a few outfits and makeup and study how you look in front of the mirror. 
3. Keep it natural. 
By keeping it natural, it means to try to be as straightforward with your headshots as possible. You should not use any props at all. If you are in a studio, opt for light colored backdrops so you can stand out. When shooting in an outdoor setting, choose a background that isn't too noisy or colorful. You want you to become the focal point of the headshot, not the background. Keep this in mind when choosing your location. 
4. Work with a professional photographer.
Ideally, this photographer should have lots of experience with headshot photography, if it's not their expertise. You simply cannot cut corners with this one. There is a possibility that you won't be updating your professional headshots after a few years. Therefore, spending money to hire a professional photographer to take your headshots will be worth the investment.
These are professionals for a reason. They have the training, skill, and knowledge that you can use to your advantage. This is not the best time to call in the help of your so-called photography friend to take your headshots; not unless you want to use your headshots to boost your professional brand and image. 
Before you book your photo session, you need to ask this question: what does a headshot look like? It will inspire you to take an introspective look at how you can get the perfect headshot to represent your professional image and brand, whether you use the photo on your website or social media. 
shineheadshotphotography
October 13, 2021
Shine Headshot Photography